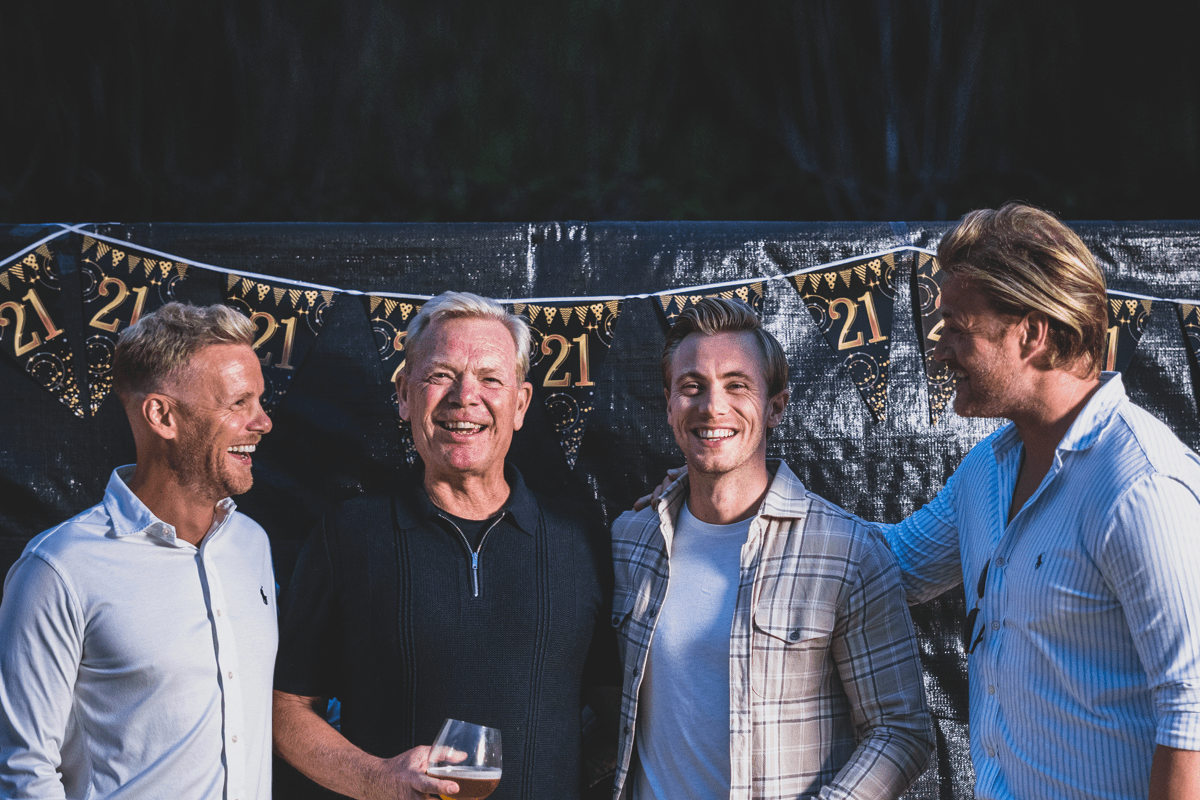 About The CFO Centre
The CFO Centre has been adding value to the lives of our clients since 2001 and now we have an even bolder ambition. We focus on the Numbers that Really Matter and the number that really matters to us is one million – because our purpose is to change the lives of 1 million people.

We are hugely proud of the culture we have built. Our over-riding passion is to help entrepreneurs get what they really want – not just the 'business numbers' but the 'numbers that really matter' to them as an individual.
Whatever your ambitions, we're here to help you build the plan that turns ambition into reality.

- Colin Mills
Founder and Executive Chairman
The Numbers That Really Matter
Number of lives we want to change
What's it like being a CFO at The CFO Centre?
At the heart of our business model, are our Principals - the top 1% of CFOs and FDs across the country. It's not just about life changing impact for our clients, it's about you too, and the life changing impact a fractional CFO position can have on your own life. Whether you're looking for a better work-life-balance, are returning to work parent or looking for the challenge of a full-time fractional role - we work with you to achieve this, with the full support of an established and robust business behind you.

"I started here 4 years ago and I'm loving the CFO portfolio lifestyle, loving the challenge, and loving the difference I can make to the clients I am working with, and the ethos of what this place is all about. I even get to go to my kids football games now!"

So how does this really work?
91% of our clients rate us 9 or 10 out of 10

Our client satisfaction scores pay testament to our unwavering commitment to helping change our clients' lives.

Only the top 1% of CFOs are good enough

We select and hire the very best CFO talent as our combined capability brings about extraordinary outcomes for our clients.

You'll work on a self-employed basis

With the full support from our wider operational team and your fellow CFOs, supporting you to build your portfolio client base.

We have been around the longest!

Since we started in 2001 we have carved out an enviable position as the number 1 provider of part-time CFOs in the world.

Access to global support network

You can get the best of both worlds - 800+ global CFOs to support each other. That's an incredible amount of knowledge and experience to share.

Dedicated regional support team

To work closely with, giving you strategic capability. Building you bespoke campaigns and building your portfolio.
Already working at The CFO Centre UK?
Let's recruit together and find your next colleague.